One of the values we focus on in every martial arts class we teach is to develop a winning attitude. Let's face it, winning symbolises achievement. This is true when someone finds themself in a competitive atmosphere such as in martial arts classes. After all, we want to see our children as winners in life.
Above you can see Chief Instructor Mia Parmley lead her martial arts team to victory at the recent state championships. However, it's more important that students achieve personal goals than a medal
However, more than winning, while medals are a terrific feat – we should never forget that the real focus and essence of martial arts classes is setting a high standard of excellence for EVERY student martial artist (kids or adults). This is the standard they need to achieve. Both in their martial arts lesson and in life.
Practicing martial arts is more than just acquiring a skill for self defense. For some, it has become a way of life. This is why the standard of excellence is set for all areas necessary for Martial Arts Black Belt Achievement.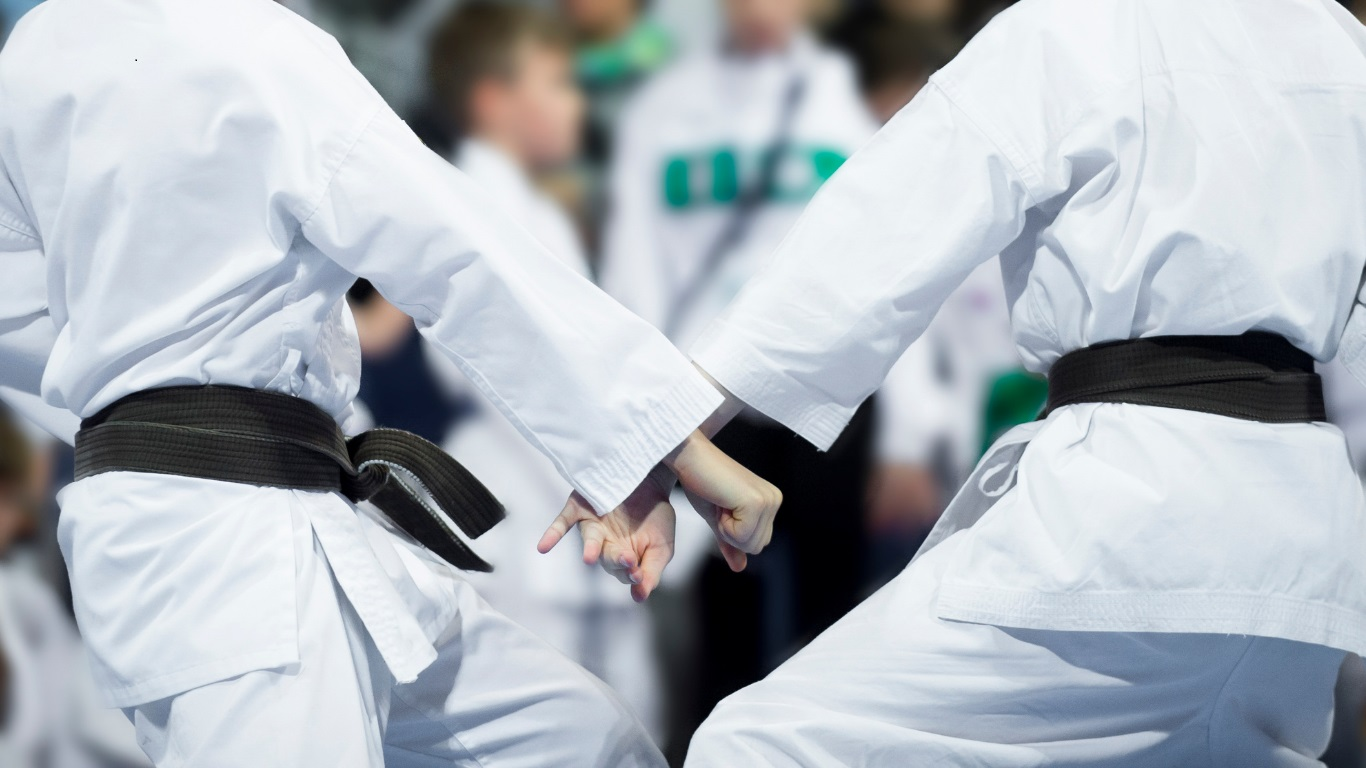 Aiming for, and achieving the next belt on their martial arts journey, students learn the life skills required. The right attitude, respect for others, self-discipline, self-control, focus, goal setting, and more.
When you start martial arts training your instructor will help you achieve your personal goals. Tip testing and grading for each belt automatically make it easy for students to direct their focus and have a clear understanding of what is required in kicks, strikes, self defence, fitness and traditional martial arts skills to achieve a standard of excellence in your next belt level.
Martial Arts Classes Builds Confidence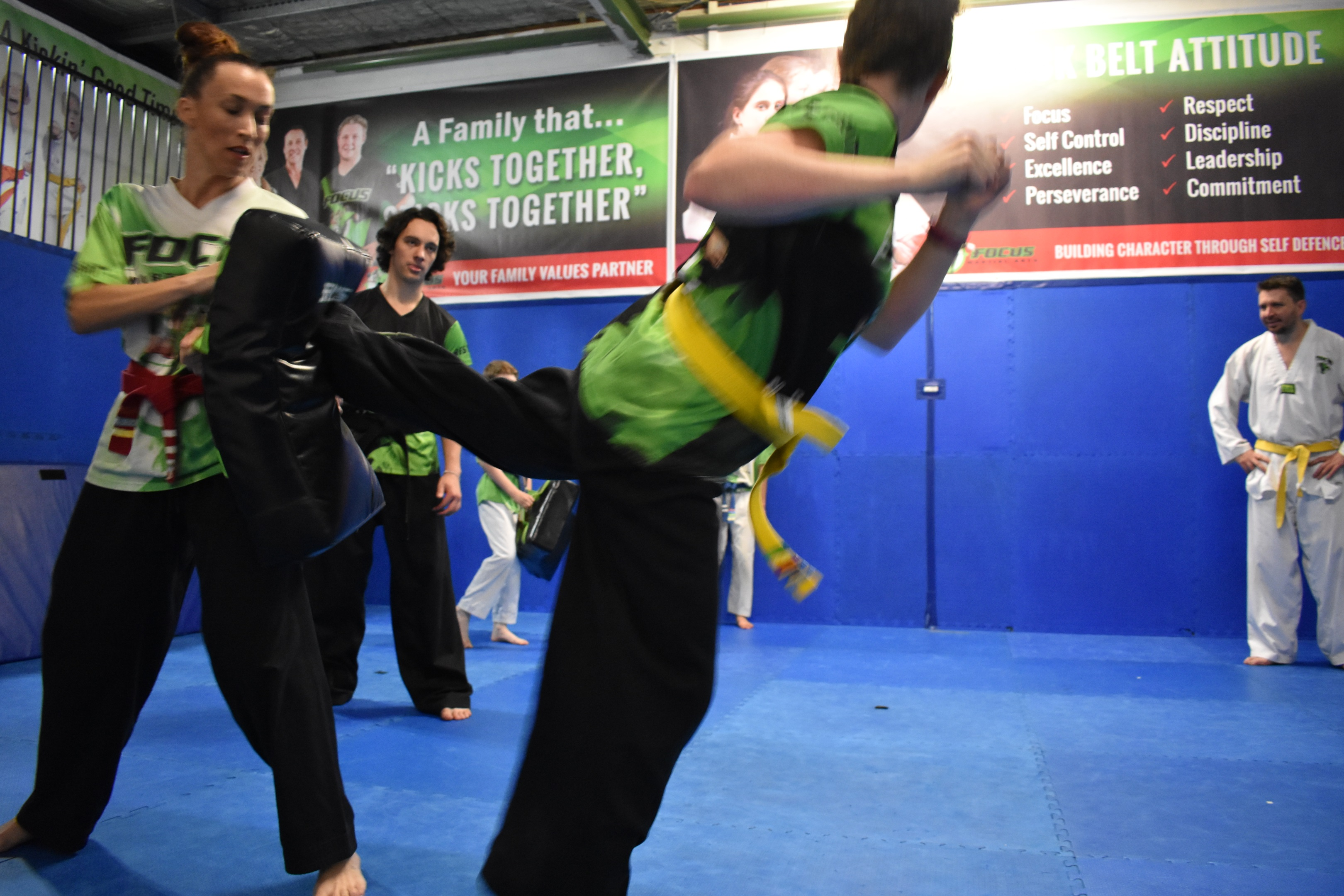 After many years of offering martial arts classes, we have already encountered various personalities. Some students are confident, while others need to work on focus, anger management, or shyness. That is the beauty of a sport like karate or taekwondo or Brazilian jiu jitsu- it's the valuable life skills that are the true outcomes achieved.
There are a lot of beginners in martial arts classes that start training being shy. Regardless of age – kids and adults alike, many of our students have problems with confidence.
As our sessions progress, they are slowly able to overcome their shyness. This is what our martial arts classes are all about. The whole program focused not only on helping students achieve medals but on facilitating them in gaining necessary life skills.  
We can honestly say that our students come out from their martial arts training as confident individuals, assured of themselves and their capabilities. They learn to appreciate all of their strengths while at the same time accepting all of their weaknesses, and not being negative about those. Just seeing them as either, things to work on, or not important enough to focus on when they have many other strengths.
Indeed, Focus Martial Arts Classes in Brisbane can absolutely help you attain self defense skills and regain your self-confidence.
We are unique beings. We differ from one another. Having said that, all of us deal with various issues in our daily lives. While there are people who have no problems with self-control, some of us have no control at all when containing our emotions. And sometimes, our lack of holding our emotions or reactions could lead put us into serious and compromising situations.
Activities like yoga or meditation can help us master our emotions and energy, and so does your martial arts class.
One of the benefits of enrolling in a martial arts class is that you can have a great workout and personal development in one activity. If you have problems controlling your energy and emotions, signing up in martial arts can be a good idea.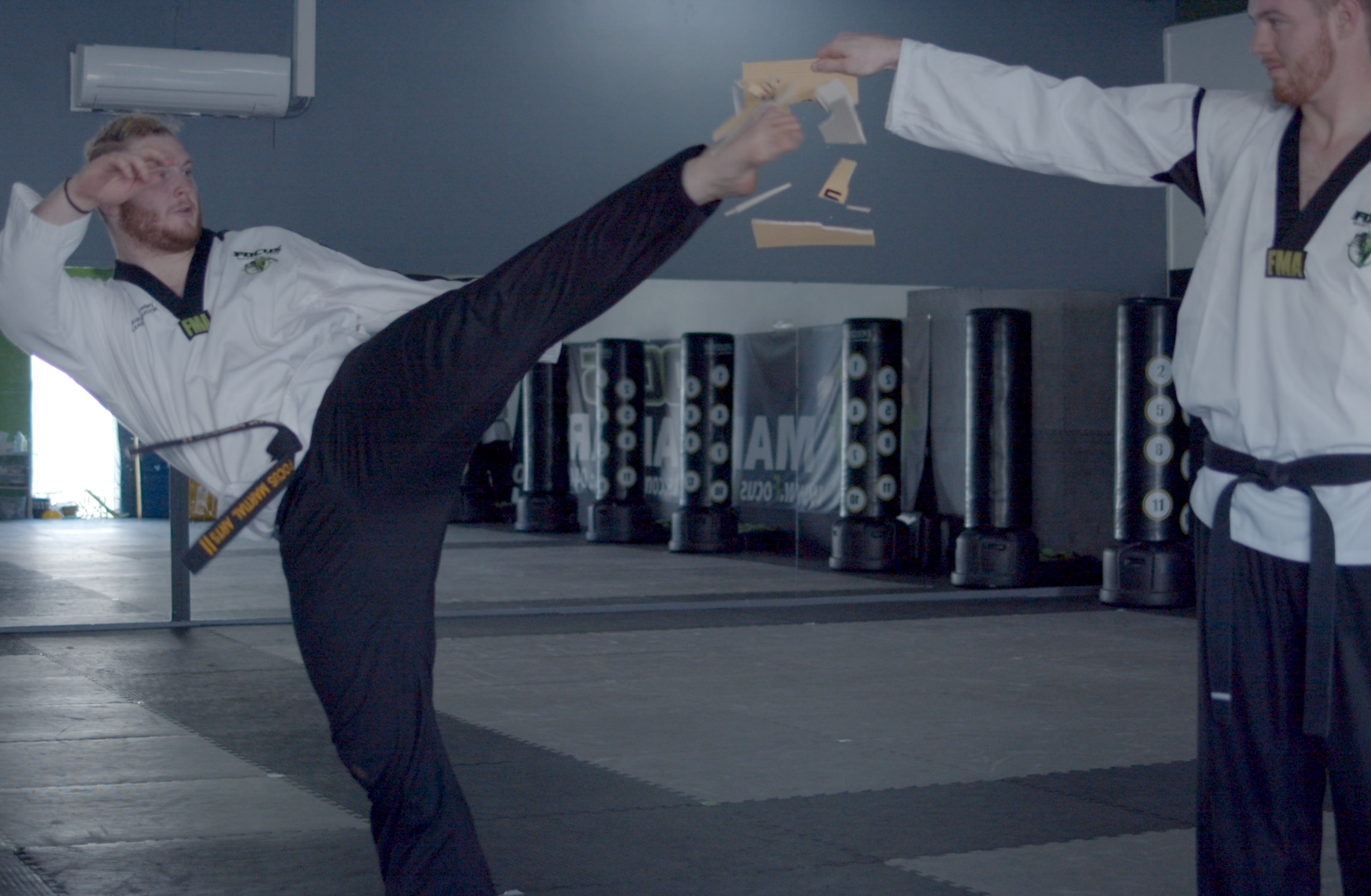 Our Martial Arts Classes can aid in containing all that extra energy or negative thoughts by channeling them out through physical activity. Our experienced instructors ensure every class is appropriate for the right age and fitness levels. It's a great atmosphere for the whole family.
Women Build Their Self-Esteem Through Karate Classes
Earlier we mentioned that a lot of our members started out as shy or have no confidence at all. Aside from them, we also come across beginners who have low self-esteem. Sadly, many of these students are women.
Low self-esteem is common to both men and women, but this is pretty rampant among women. Please take note that being shy is different from having low self-esteem.
Being 'shy' is about feeling uncomfortable or being self-conscious, while 'low self-esteem' refers to how we see ourselves or how we see our value.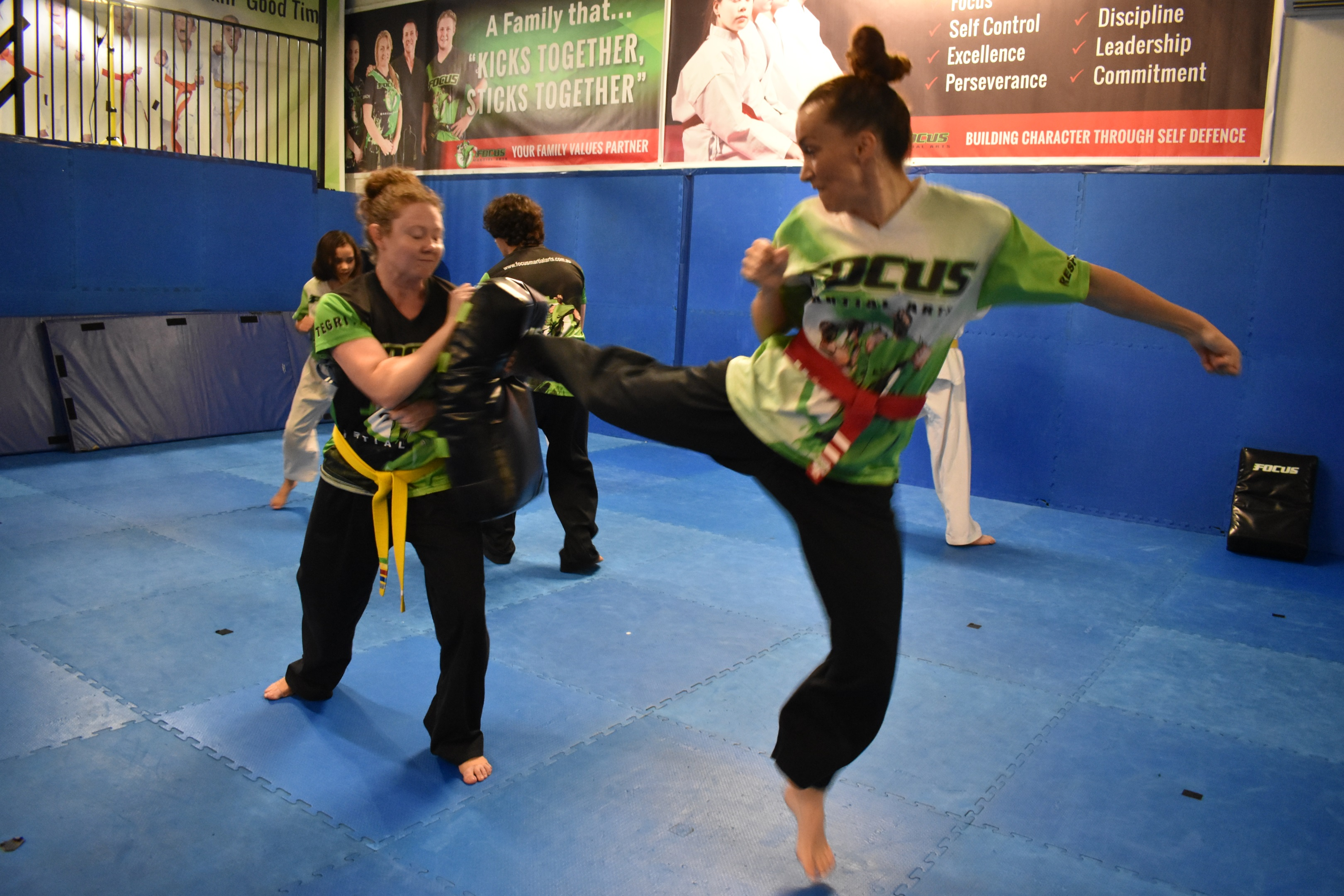 Our martial arts classes will help our female students to gain and enhance their self-esteem. Its the friendly classes and really great atmosphere that make it easy for our members to feel comfortable and make friends. Our martial arts instructors pay special attention in this area when training women in the martial arts. They are quite aware of how important it is for women to be able to gain confidence in themselves.
It is part of our vision at Focus Martial Arts Brisbane, to help women increase their self-esteem, and see how valuable and treasured they are.
We cannot deny the fact that many women suffer from a lack of confidence and low self-worth nowadays. Having this as one of our main goals is why many women and families choose our martial arts classes in Brisbane.
Parents Love Martial Arts Classes For Stress Relief
Our world has new advancements each day. Technologies just really keep updating almost every second. Most of us can barely keep up with it. Parenting do's & don'ts keep changing. Life is just getting busier and busier. Keeping up can be stressful.
While many of us embrace this kind of fast-paced life, most of us experienced a load of stress. Stress in our work, family, and even in our environment.
But of course, we will always find a way to combat this problem of stress. While some would go shopping as their stress-reduction activity, others would rather cook to de-stress. Yet, many of us would agree that one of the best ways to deal with stress is through physical activities like learning martial arts.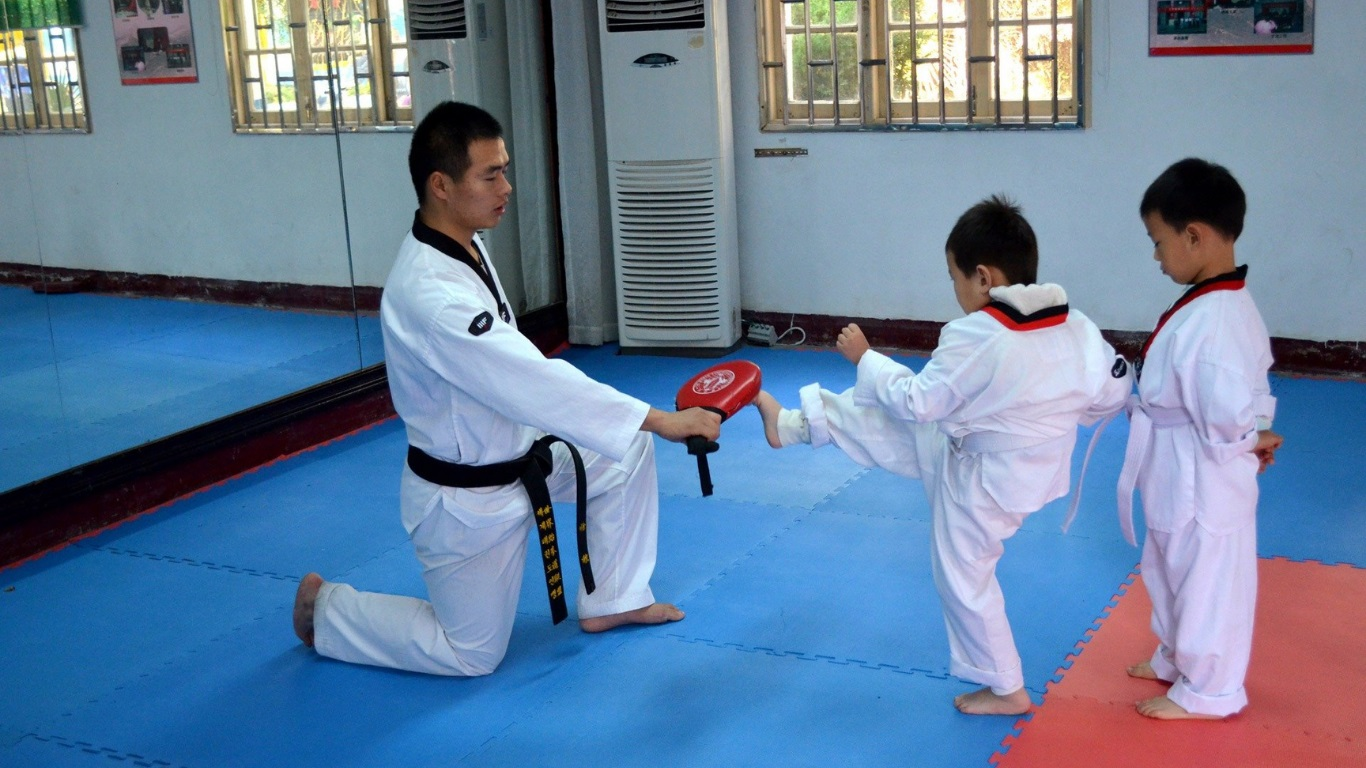 Time and again we keep mentioning that martial arts are a good activity for releasing all the negative energies you are experiencing. As you continually kick and punch, you will feel that the burdens you are experiencing physically and emotionally become lighter.
This is why it is highly recommended that parents enroll in martial arts together with their kids and do training as a whole family. Together they have fun, laugh, smile, and burn off any extra energy or stress.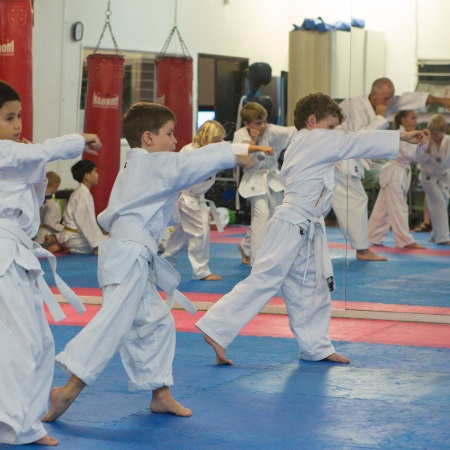 We know for a fact that parents experience the most stress because of the responsibilities you have to shoulder. This is the reason why we provide you with a good avenue to release all of your stresses. We can definitely provide you with a good avenue to release all of your stresses.
You, Will, Get Back In Your Best Shape.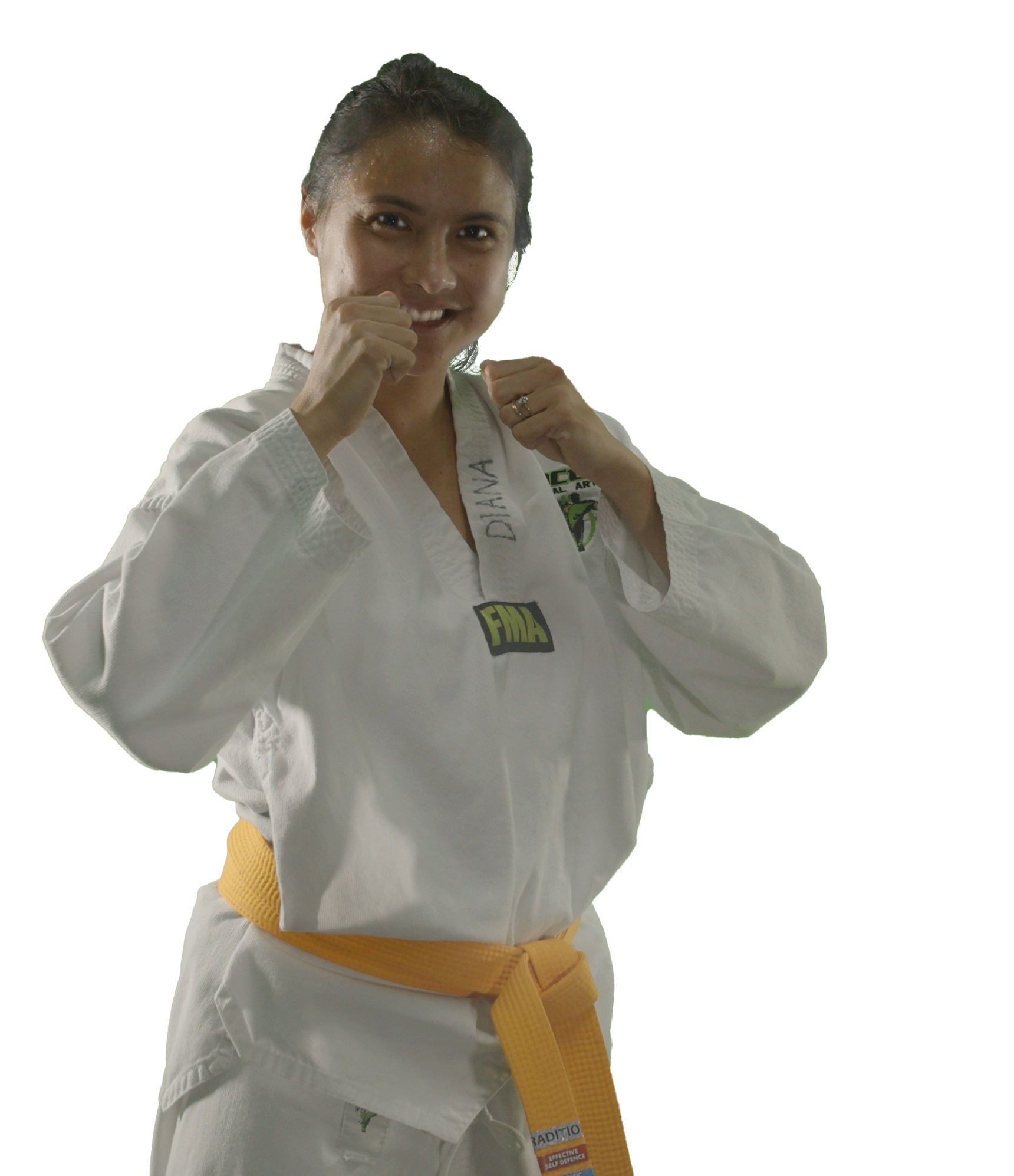 Another great benefit you can gain from our martial arts training is an entertaining workout. This program is most suited especially for parents. As the kids acquire important life skills, you as parents can do the same.
While the kiddos are learning and practicing their kicks, you will have your "me" time and will benefit greatly by getting back in your best shape. As you continually throw punches and kicks during our martial arts training, you will slowly regain the best version of yourself.
This martial arts class will never be a boring activity, you can be reassured of having fun while sweating out!
As a "Black Belt Club", we at Focus Martial Arts expect our students to achieve greatness. We are proud to say that most often than not, they usually rise to challenges and achieve that level of our expectation.
Even when most of our students think that is impossible to achieve all of the above-mentioned possibilities, with the support of our martial arts instructors and their fellow students, they are able to accomplish great personal results.
We have capable experienced martial arts instructors that can help you achieve these goals.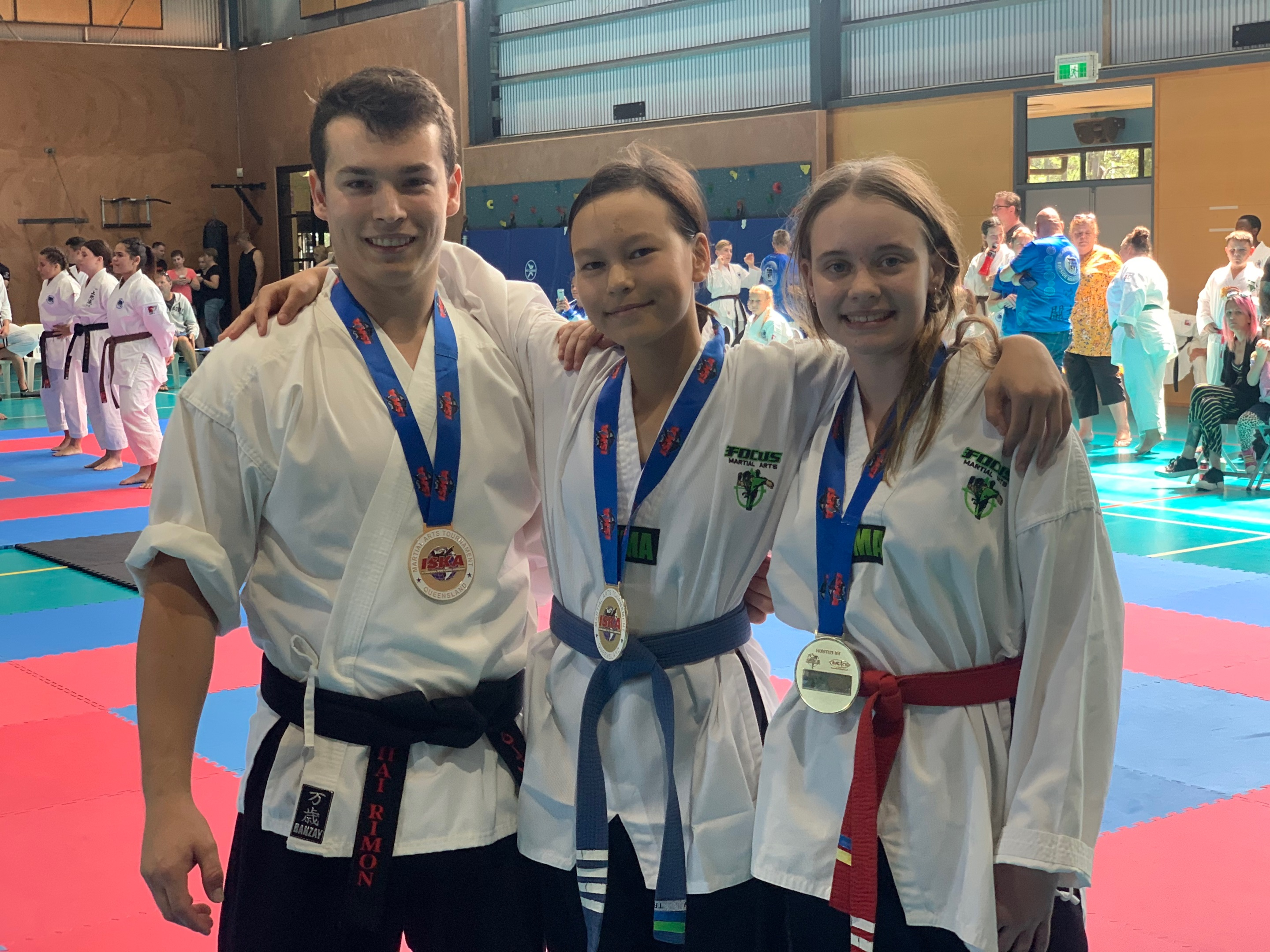 Their achievements speak for themselves as these instructors have gathered enough achievements and accolades throughout the years of martial arts instruction with our students, both kids and adult:
Over 32 National Champions

14 National Silver Medals

4 National Bronze Medal

Over 100 State Champions

plus many Silver & Bronze at State and local competitions
 And these are just some of the achievements you can expect if you enroll with us.  There are still many benefits and advantages await with you once you become our student martial artists. What separates us from other centres, we will help your child to develop life skills that will enhance his pursuit of excellence.
To find out more about us, simply book today our martial arts classes trial program so that you can start with our martial arts training as soon as possible.