As a parent, one of your duties is to show your kids how to act. It's an occupation that requires some time and effort. If you think they can change once they grow up, think again. Studies show that the average person develops most of their personality at a young age and is HARDER to change once they hit their teen years. So, it is important to learn effective ways to instill the right values WHILE YOU STILL CAN.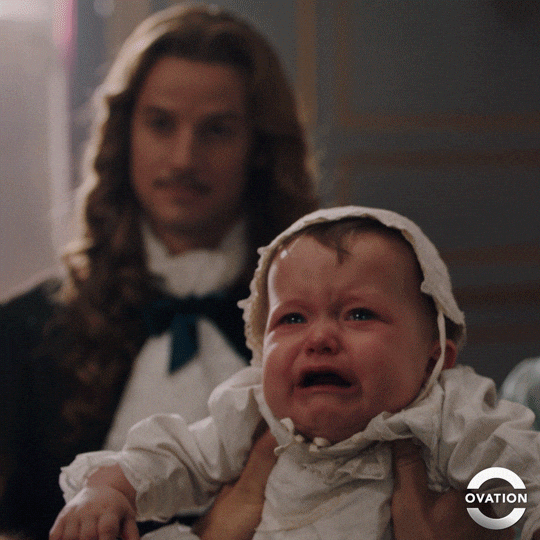 We recommend the following strategies from the American Pediatrics Association (APA):
10 Healthy Discipline Strategies That Work
These are the best healthy strategies that work.  These include:
Be a model – Be calm with your words and actions when teaching them. Practice being a model and emulate the behavior you want to see in them. We at FMA always makes sure our instructors have a calm and fun personality since students tend to emulate their teachers.

Set limits – Be clear and consistent with rules your kids can follow. Make sure they understand these rules by using age-proper terms and phrases.

Establish consequences – Calmly explain the consequences of her actions. For instance, tell your kid that when she doesn't clean and organize her toys, you will keep them for the rest of the day. Always be mindful of the rule you set and follow through with it. Remember, you can take away the unimportant stuff, but never what they need, like proper food or fresh air.

Listen to them – Listening is important. Hear their story first before you give out consequences. Observe if your child has a pattern in their behavior like when they get jealous. Try to understand his logic and talk it out first.

Give them proper attention – All children want their parent's attention. Giving them attention reinforces good behavior and mitigates the bad.

Reward their good behavior – Rewards are better than punishment. Notice their efforts and good deeds. It doesn't have to be a big achievement. Be explicit (for instance, "Wow, you put away that toy without anyone telling you!"). All these little affirmations accumulate and has a significant impact on their confidence. Remember, progress isn't linear. You never want to discourage someone no matter how slow you think his pace is, as long as the intention is there.

Know when not to react – Sometimes your kid has to figure it out themselves, as long as whatever they are doing is safe. For instance, ignoring their bad behavior will let them realize the consequences of their actions. A good example is if your child keeps dropping her favorite snack, then she will eventually learn that she won't have enough to eat. Or if she is rough with her toys and she breaks one of them, then she can't play with them anymore. It's important to give them a little freedom to realize that they're the only ones to blame, not you.

Be prepared for trouble – Plan for certain circumstances where your kid needs to behave. You do not want a full tantrum when you are in public. Setup activities or events and observe how they will behave so that you know what to do.

Channel bad behavior to something productive – Kids have a lot of energy and it can be very annoying sometimes when they get angry. One of the best ways to redirect this energy is through activities like martial arts. Not only will they learn a set of skills that are useful for self-defense, but the discipline and self-control required for this path will be useful in any situation in their life.

Time-out – Taking a break and putting them out of the situation is one of the most effective methods. It lets them think about what they've and it defuses the situation from getting worse. It gives them the time to manage their emotions, and re-think what they have done. This is also a similar technique for adults called metacognitive meditation where you observe yourself thinking and how you think. Hence, this method sets them up to have self-management skills for the future to help them make level-headed decisions. Moreover, you don't need to time their break. You can simply say, "Go take a time-out and return when you feel prepared and in charge."
​Spanking and Harsh Words are Harmful and Don't Work. Here's Why: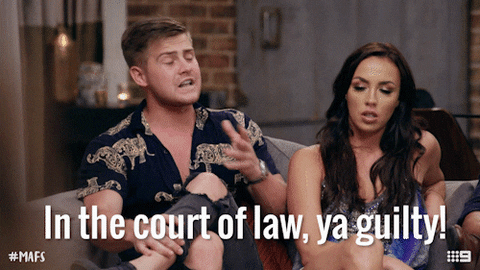 The Australian Paediatrics Society (APS) and APA have similar statements in "Effective Discipline to Raise Healthy Children," where it shows why teaching good behavior is a more effective approach than punishing the bad.  APA's research highlights that any form of physical punishment to correct a child's behavior is not conducive to building a healthy thought process.  APS also states the same for yelling at or shaming a child. Hence, corporal punishment of your child is not valid anymore and can get you into legal trouble for physical abuse. Furthermore, harsh physical, verbal, and emotional punishments have the potential to damage a child's long-term physical and mental health.
The dangerous behavior cycle – The APA prompts that guardians and parents avoid using physical means to correct their children. Though parents feel like their children are building respect for them, the opposite happens where the child builds anger within himself since he cannot resent his parent and release that emotion. An investigation of kids born in 20 urban communities found that families who utilized physical discipline got trapped in a negative cycle: the more youngsters were punished, the more they later got rowdy, which incited more spankings accordingly. The effects were beyond the parent-child relationship. Since it reinforces the belief that causing somebody harm is OK because you're disappointed with even those you love, then kids who are hit might be bound to hit others when they get frustrated.

Effects on health – There are higher chances of injury when children are under 18 months of age. Research shows that children who are hit have higher levels of stress hormones and a higher risk of impeded brain development. Moreover, the study also finds that gray matter, which is part of the brain responsible for self-control, were less. Hence, the test group in the study performed poorly on IQ tests.

Verbal abuse – Shouting at your kids is ineffective as physical punishment. Even warm loving parents who use harsh words can make their children have long-lasting effects not only on their mental but physical health as well. Research shows that harsh verbal discipline, which becomes more apparent as the child grows, may lead to misconduct and can manifest depression and discouragement in teen years.
Don't be too hard on yourself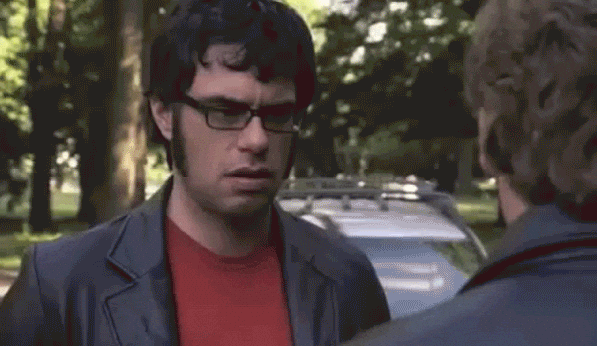 We can all get emotional sometimes and hurt our children accidentally. You always have to be aware of your mistakes as well. There is no perfect parent but a parent's love will always be. However, you still have to admit your mistakes and apologize to your child properly. In the event that you believe you have committed a genuine error without giving it much thought, take a chill pill, apologize to your youngster, and clarify how you will deal with the circumstance later on. Be certain you will follow through with it even if it may seem awkward.
This gives your child a decent model of how to own up to their mistakes instead of running away from it.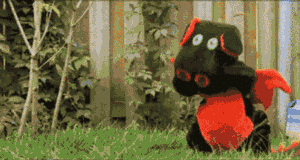 Discipline is practiced after it is taught. You can't always be there for your child 24/7. He or she has to be self-sufficient and realize it's importance in achieving their goals. You can let them choose activities in arts, music, or sports that develop this trait. The question is, what is the best program for your child? What are the indicators that they are developing discipline and are not just self-indulging their passions and hobbies? How do you know that your child is in a healthy and non-toxic environment of teachers of their chosen interest? How do you know that they won't quit easily after spending so much money on after school activities?
Luckily for you, we are one of the most supportive martial arts communities that specialize in child development. We track your child's progress and observe their behaviors. We have heaps of activities that keep your children engaged and determine. It is possible to simultaneously strengthen mental, physical, and the social well-being of a child.
Here are 13 Benefits in Enrolling your Child to Focus Martial Arts:
Self-Esteem and Confidence – The Focus Martial Arts Brisbane program requires you to earn your gradings! You should not pay to earn a grading! Paying a grading will destroy a child's self-esteem. True confidence is only gained through hard work and struggle. Let your child build his backbone.

Focusing and Listening – At Focus Martial Arts Brisbane, Focus is key for having the mindset of a winner. We build their attention span and observation skills using their multiple senses. We test reaction and motor skills appropriate for your child. As a result, your child will develop the ability to handle multiple information without losing focus.

Personal growth and Positive Social Interaction – We encourage not only self-improvement but also helping others as well. At Focus Martial Arts Brisbane, our activity based curriculum and community based environment, involves our students to share and be proud of their accomplishments.

Self-Control and Good Decision Making – We at Focus Martial Arts Brisbane, practice self-control by making oneself to commit to a challenge and follow through with it. We have multiple challenges and give attention to each of our students. Even for challenges at home, we require our students to submit via video as proof in overcoming the challenge.

Self-Discipline and Responsibility – We do not have a cookie cutter way of instilling discipline to your child since we believe everyone is different and has their own pace. We are very sensitive and understanding on a child's growth and progress, that is why we instill discipline through multiple ways such as leading by example, rewarding, setting rules, and clear communication.

Physical Fitness and Healthy Living – As part of our challenges, we not only teach martial arts but physical health as well by motivating our students to practice healthy living. At Focus Martial Arts Brisbane, we teach the value of warming up, eating healthy, strength training, reflex training, and more.

Coordination and Motor Skills – One of the best ways to do cardio exercise is through martial arts. It raises your BPM while your whole body is involved. Unlike other exercises where movements are isolated, we at Focus Martial Arts utilize compound movements which requires a level of coordination. This also develops motor skills of your child.

Self-Defense – The instructors at Focus Martial Arts Brisbane have trained for many years and has garnered a lot of techniques in their arsenal. Basic proper form, kicking, punching, evading, will all be taught.

Stranger Awareness and Personal Safety – At Focus Martial Arts Brisbane, we talk with our students about dangerous situations and strangers in an age-appropriate way. We teach them to always be by their parents and what to do in specific situations, like getting lost or being approached by someone they don't know.

Low Anxiety and Leadership – People who practice martial arts have low anxiety. This is a very helpful skill for a leadership role, since a leader should be level-headed in decision-making.

Anti-Bullying Education – We Focus Martial Arts teach our students to be respectful of people. We teach them the causes and consequences of bullying, and how to deal in situations involving bullying. We do not teach using martial arts for violence.

Fun – The most conducive environment for learning is a fun activity with fun people. We offer a fun way to learn martial arts where parents can even be involved. This takes the pressure off of our students while they grow in comfort.

Events – In addition to our regular classes we host numerous events for our students including nerf wars and children's birthday parties. At Focus Martial Arts, our young students have a great time making new friends through these events. Moreover, the parents enjoy these additional perks and opportunities.
Why don't you let him try our program? We offer free trials for anyone who is interested.
At the end of the day, we all want the best for our children.