What Is Self Defence?
It is a set of skills, techniques and various countermeasure tactics that enable you to keep yourself safe from harm by being aware of your surroundings, avoiding risky situations or standing up for yourself in an aggressive case.
Self Defence Definition: Self-defence is when a person defends or prevents certain actions being done to themselves, their property or others. To protect property from damage or theft, protects property from illegal appropriation, damage, destruction, or interference, or removes someone trespassing on the land. The response needs to be reasonable apprehension of the circumstances.
Self-defence Law In Australia
se) is a legal justification used in Australia to excuse an act that would otherwise be criminal. The defence is available when someone reasonably believes that they are in danger of being harmed and that the use of force is necessary to defend themselves.
One of the main goals of self-defence is to protect oneself from harm. Another goal is to stop an attack or intruder from causing any further harm. Self-defence laws also allow people to protect their property from criminal law. These laws vary from state to state, but they all allow people to use reasonable force to protect themselves and their property.
Conduct can be considered self-defense if the person carrying out the conduct believes it is necessary to do so in order to: protect themselves or another person; stop unlawful imprisonment; protect property; prevent criminal trespass; or remove someone committing criminal trespass.
What Self Defence Training Should Kids Do?
Whilst it is important to teach our precious children to be able to protect themselves from dangerous strangers – there are SOOOOO many levels before that, which are just as important for them to learn.
Kids self defence training that good martial arts schools include are:
Non-Violent Conflict Resolution – to teach kids how to deal with uncomfortable situations without violence, and with negative emotions building to an uncontrollable level

Bullying Issues – how to deal with bullying, picking on, mean talk, physical bullying and cyber bullying

Stranger Danger – what are the 11 different approaches strangers can use. What to do if they are approached, what to do if they are attacked.

How To Identify a Dangerous Situation – whether at social events, in the school yard or in a crowded place – kids need to stay alert.
Self defence is about protecting yourself both physically and mentally. You need both – without the mental confidence, you won't be able to physically protect yourself – you will just freeze.
Promoting Life Enrichment Skills Through Focus Martial Arts Brisbane Self Defence Classes.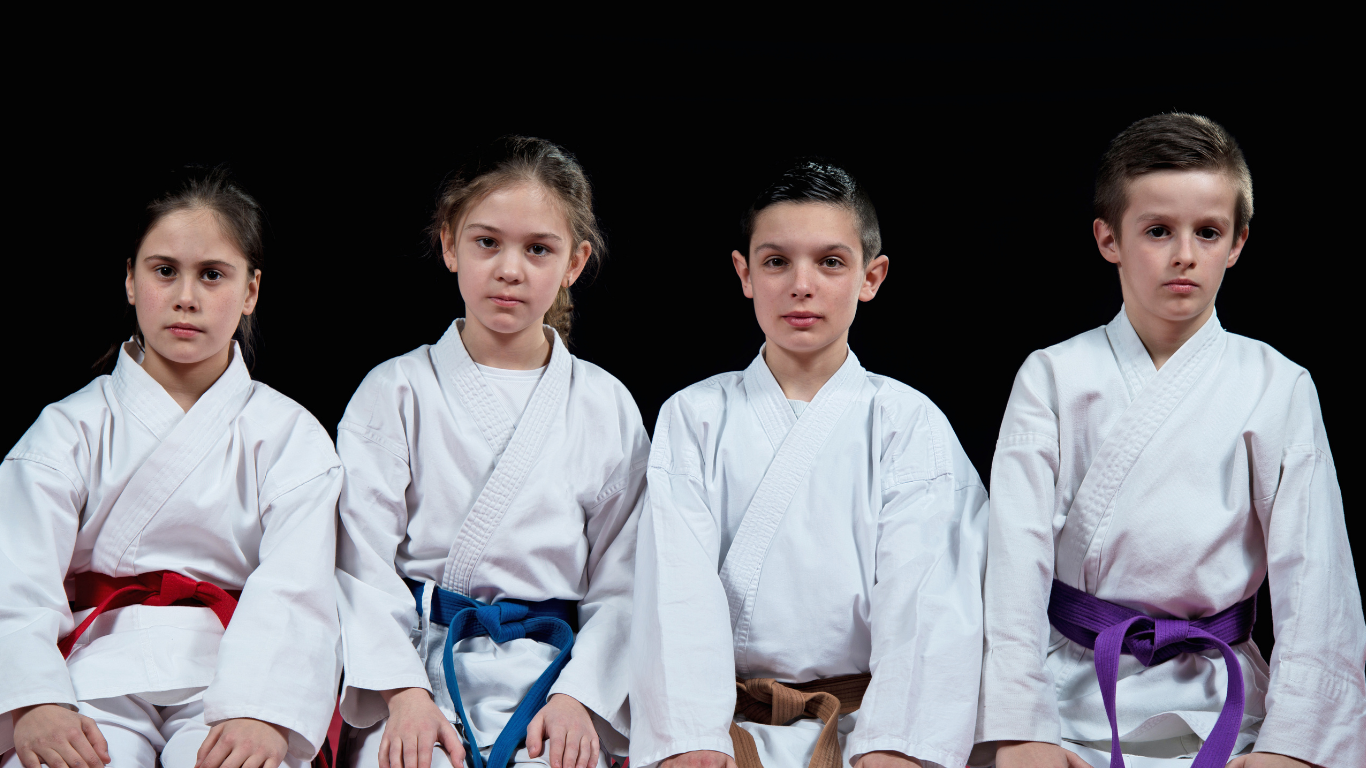 We understand the importance of our Brisbane self-defence classes to provide a nurturing –safe-fun and energetic atmosphere that enables a child to learn lifelong skills that will help them navigate their way confidently through school. And beyond, they know to protect themselves from serious harm using self-defence techniques.
Brisbane self-defence classes at Focus Martial Arts will provide great enjoyment in a pleasant, friendly and fun environment so that your child will feel comfortable as they make new friends. Moreover, as it is essential to develop a passion for learning, we will provide challenges to motivate and stimulate their learning core because if kids don't enjoy it, they won't stick to it and won't learn.
What's great, too, is helping them remain confident through a sense of achievement whilst introducing them to the joy of the sport.
Personal Security Through Our Brisbane Self Defence & Martial arts Classes.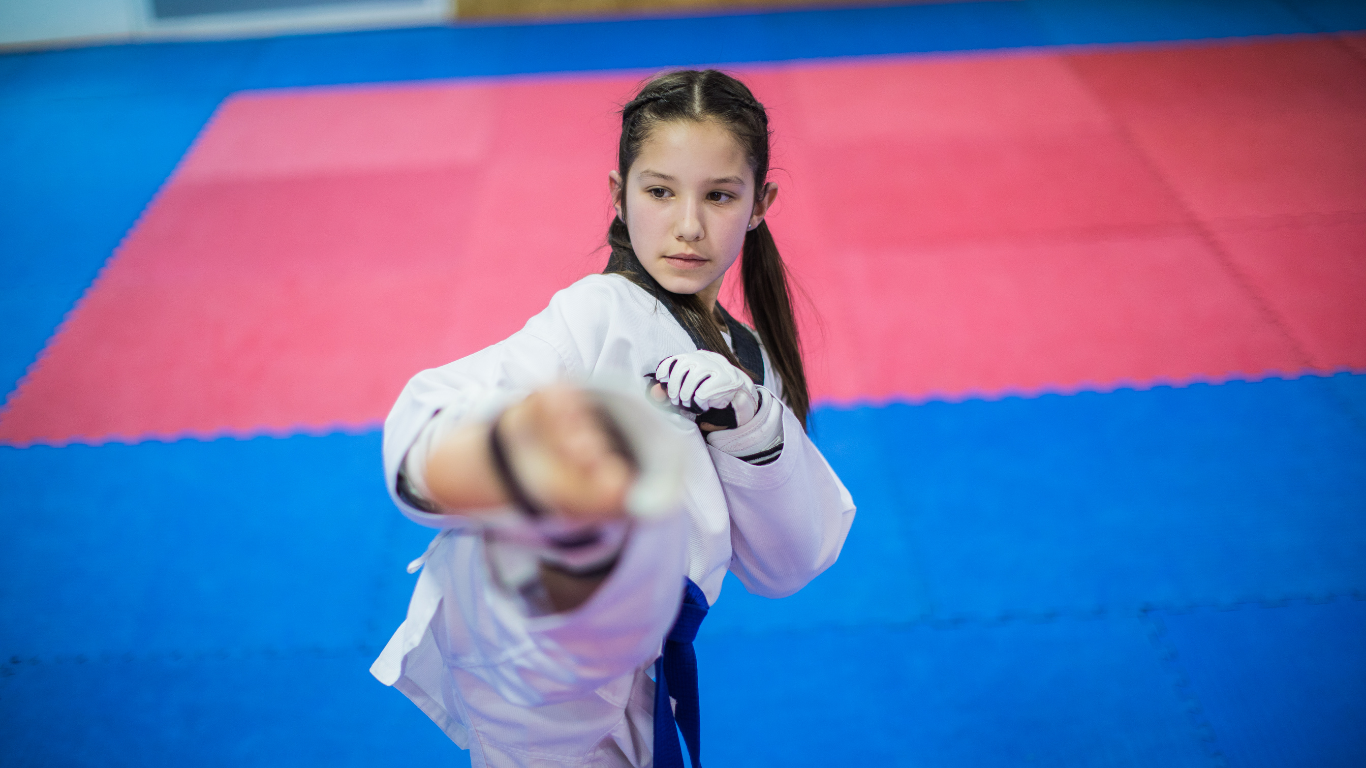 In the same way that an adult can feel insecure walking down a street at night, a child can feel vulnerable to peer pressure. The self-discipline that our students develop resulting from our training will provide your child with the skills and mindset necessary to resist peer pressure and alleviate the problems of bullying.
It is not just the ability to protect yourself that we teach. We train both mind and body, so your entire personality gets an overhaul. For example, your child may initially start with "I'm not sure I can" to fairly rapidly realize "I think I can" and eventually to "I know I can". Our innovative teaching includes the all-important school safe and safe street components to help your child recognize bullying tactics and the know-how to handle them confidently. These are some of the lessons we feel every child would benefit from.
Promoting Health Fitness At Focus Martial Arts Brisbane Self Defence Head Quarters.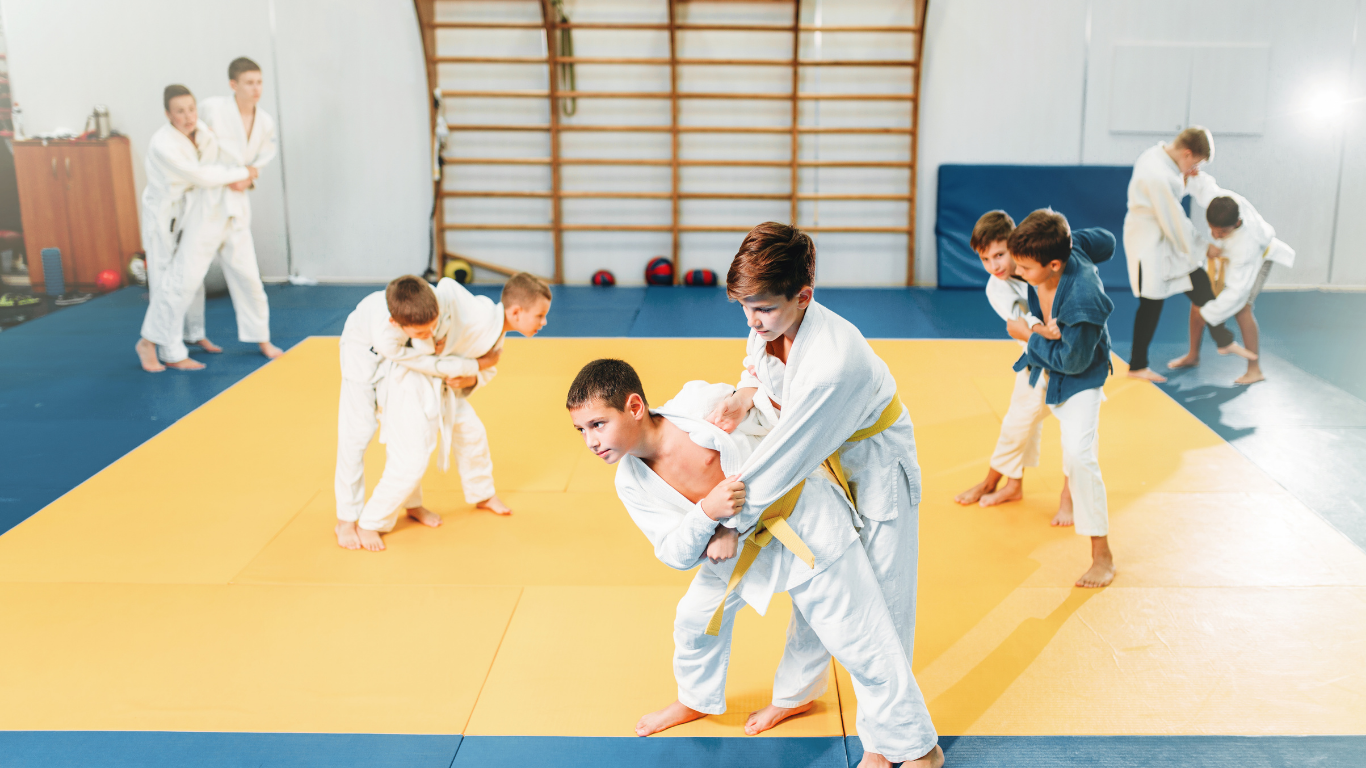 Our Brisbane self-defence classes offer many benefits for children, some of which are less obvious. Firstly, keeping fit. As well as teaching the importance of exercise so your child will not become unhealthy or lazy as they get older, improved agility and flexibility are part of the enhanced wellbeing experienced by our students. Incidentally, your child does not require to be flexible or fit to start training with our club. Taekwondo is a remarkable standalone fitness regime. But did you know that it is also outstanding for cross-training with other sports? (due to its ability to improve flexibility, balance, stamina-building potential, concentration and focus, it sharpens reflexes, increases energy levels, and improves coordination.)
Character Building Qualities Achieved Through Brisbane Self Defence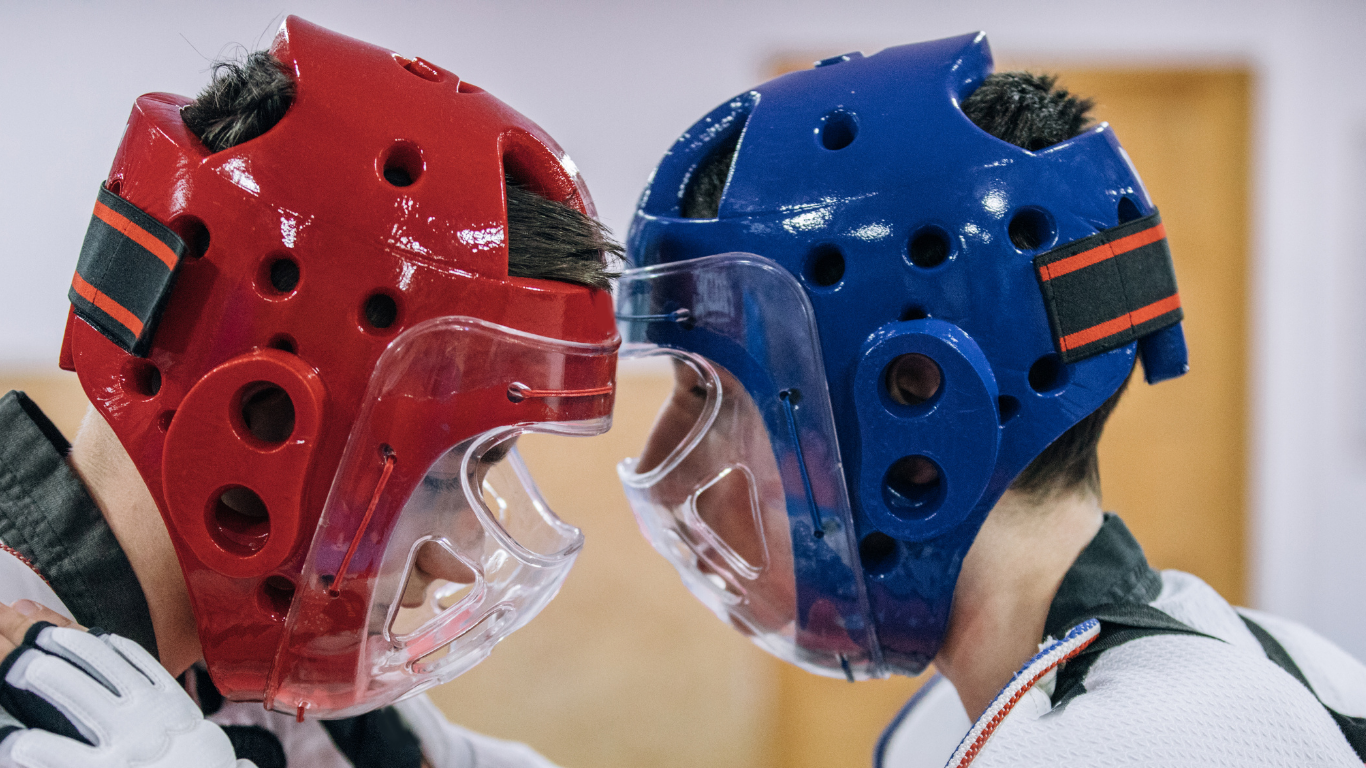 Being courteous, loyal, and respectful to others are qualities your child will gain. What's also great is that Focus Martial arts instructors also provide an additional safety net for parents by partnering with them on such important moral and social values they instill through their training. Reinforcing the same values expected at home and elsewhere gives uniformity to discipline and provides the comfort experienced.
Facilities, Instructors & Diversity Of Classes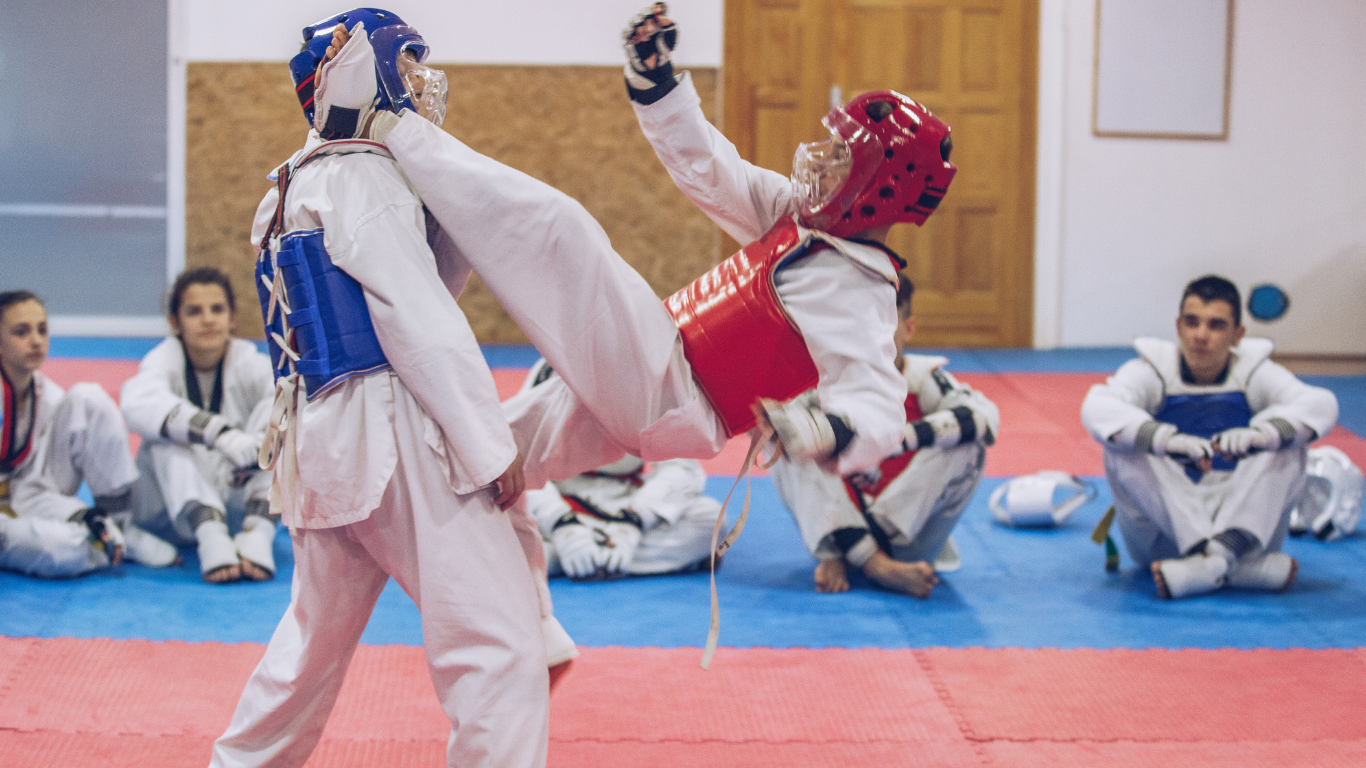 Facilities:
By providing air-conditioned comfort, cushioned safety mats to train on in their training rooms, plus a great range of gym equipment – paddles – punch bags and loads of other fun equipment in addition to mixed martial arts self-defence classes designed to suit all ages, all fitness levels (beginner to advanced courses) and with a timeslot to suit your family's lifestyle requirements, the team at Focus Martial Arts Self Defence Brisbane Headquarters is sure to satisfy as well as impress.
Their expert guidance can provide information on the best classes to suit your child and, in fact, the entire family, based on their confidence level, attitude, coordination, and goals.
Instructors & Diversity Of Classes:
Instructors have "Working with Children" Blue Cards, are National Coaching Accredited, and have a rewards program to help your child excel.
They hold gradings each term and provide excellent private training for all ages and cater to all levels of growth. They even host fabulous birthdays (which are exceptionally popular (as they are so much fun), and parents don't have to lift a finger.
The Parmley Family are a "Family Of Champions" and as founders of Focus Martial Arts, and have coaching and leadership skills on a national scale.
Conclusion
Medical research has proven that every individual can benefit from Brisbane self-defence classes, physically, spiritually, and mentally prepared. Our structured self-defence classes can overcome and manage stress, anxiety, and even depression. The great thing is that you can have fun getting fit and gain many new friends. How will you feel, seeing your child happier with themselves, more assertive, and more in control of everyday events?
You don't need to be fit or flexible to learn Taekwondo, so why not book a free introductory lesson and ask about our free after-school pickup and care. So, Focus Martial Arts is a great place to get a head start on your child's physical, social, and emotional areas of life.
Get a FREE TRIAL here